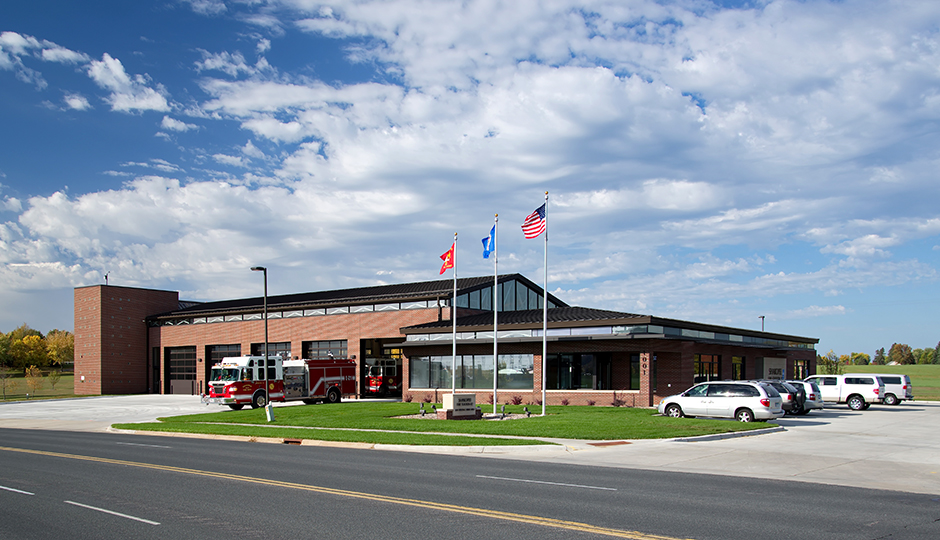 Project type: New construction
Completion: 2012
This project started as a facility study to program and plan a new station in the City of Shakopee. The plan for the future Fire Station was designed as a 'prototype' model which can be used at two different sites, based on immediate and future needs.
The dispatch area has a clear view of the vehicles exiting the Apparatus Bay, which was critical to pedestrian safety as the site is surrounded by a park.